I finished the first draft of An Ember in the Wind, just before my self-imposed deadline of 31 August. That was a close call, although meeting the deadline was more for personal satisfaction than anything else. Few things are more satisfying than solving a problem you went out of your way to create for yourself.
Next up, another revision! I'm happy enough with this draft that I don't think a complete rewrite is necessary. But I do have a notebook full of notes that need consideration. Here's a draft of the blurb.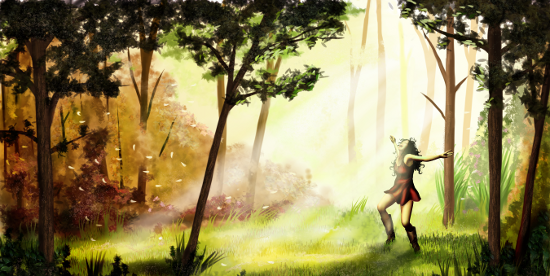 Mara is a young girl living in the height of the Italian Renaissance. When she runs away from home to join a group of scholars, she is ushered into an unseen world of fantasies – where the forests, flowers, and fields all have words to say. They clue her into the existence of the "sequence," an intangible medium that governs the world like the gears of a clock, and instruct her to uncover it.
Just as she is about to unravel the riddle, she is forced from her home by an unknown assailant. Her grief causes her to lose her grasp of the magical world she once knew. Desperate to not completely let go, she travels to the city of Locana and employs the help of "the Ori," a mysterious tutor who promises to help her see the world with the clarity she once had.
Meanwhile, her activities in the city draw the attention of a powerful and rising cult. They know that knowledge of the "sequence" bears implications of powers beyond even Mara's own wild imagination, and seek to stop her. Mara realizes that in order to unravel the inner clockwork of the world, she must be able to see it with unadulterated eyes. But this means turning a blind eye to the impending perils of the cult and a brewing war. She must choose between dealing with the realities of a cruel world, or attempting to regain the innocence she lost.
An Ember in the Wind is the sequel to A Foundation in Wisdom.